Our medical practice is committed to providing excellent primary care by working in close partnership with patients, listening carefully to their concerns, and by coordinating the services provided by health care specialists to ensure the best outcomes. As a patient, you will have the peace-of-mind that Dr. Schmidt is available when you need him. Patients are encouraged to contact Dr. Schmidt via e-mail or cell. House calls can be scheduled for patients that are not able to visit our office in Belmar, NJ.  Experience the difference yourself and discover why more than 97% of Dr. Schmidt's patients are very satisfied with the care provided by making an appointment today.
Our practice participates in Jersey Health Connect, a Health Information Organization (HIO) created to help patients and caregivers in central and northern New Jersey share health information. Dozens of hospitals, health systems, physician practices and other providers are currently collaborating through Jersey Health Connect. Learn more by reading the Jersey Heath Connect Patient Brochure.
We are excited to offer an online tool that provides anywhere, anytime access to your personal health records! With our Follow My Health Patient Portal, you can manage your health, communicate with our office and make more informed decisions about your care – 24/7 from any computer, smartphone or tablet. Our Follow My Health Patient Portal is a safe and secure environment where you can review your medical records, communicate privately with Dr. Schmidt, view test results and treatment notes, update your health information, request RX refills, receive e-mail reminders, request or change appointments, complete forms, and pay your bills. Learn more by watching this video. Stop by our front desk or email valrich@schmidtmd.com for your sign in credentials to get started today.
We have successfully attested to Meaningful Use Stage 2 for 2015 as required by the Centers for Medicare and Medicaid Services. This marks the fourth time that our practice has done so
If you are enrolled by the Affordable Care Act, New Jersey Medicaid and most other health insurance plans we are here to treat you. Learn more on our Obamacare page, or by visiting Healthcare.gov.
Read our January 2016 newsletter which provides some fresh medical highlights and insights to help you build a new and better life in 2016! Included is information on the new dietary guidelines for Americans from the U.S. Department of Health and Human Services and Department of Agriculture, why diet and exercise are not enough to treat obesity in adolescents, updated guidelines on screenings for breast cancer, bladder cancer and depression, as well as information on Fecal Immunochemical Testing (FIT) for colorectal cancer. Read it today to ensure you have a healthy 2016.  Click here to view our previous newsletters.

Dr. Schmidt earned the distinction of being named Healthcare Hero Volunteer of the Year by NJBIZ.
We welcome your comments and questions and will constantly work to improve this site so that you have better and faster access to your appointments, lab results, and your personal health information. As we build our relationship, you will hopefully view this website as a window into your Medical Home!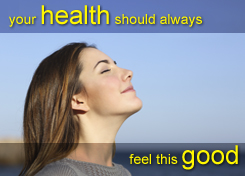 Nothing is more important to us than your health! A critical step to good health is expanding your knowledge. Let us help you improve your health by introducing you to informative and user-friendly websites on our
Healthy Links
 page. Links for some of our favorites are given below:

Dr. Schmidt is committed to providing superb primary care by working in close partnership with his patients, listening carefully to their concerns, and being available when needed. Dr. Schmidt truly believes that you will live a healthier life if the medical care you receive from specialists is coordinated. This is why he adopted the
Medical Home
concept. As a result, Dr. Schmidt, your specialists and you will have more complete information on your medical background. Your data will be stored in a secure electronic medical record in the
Follow My Health Patient Portal
which will serve to enhance the quality of your care, minimize redundancy and reduce the likelihood of negative interactions by prescribed medicine.
"Visited the Follow My Health Patient Portal. It's magic! For the first time in my life, I feel like a partner in my own health care."
– Greg Ryan