Healthy Living in Your Medical Home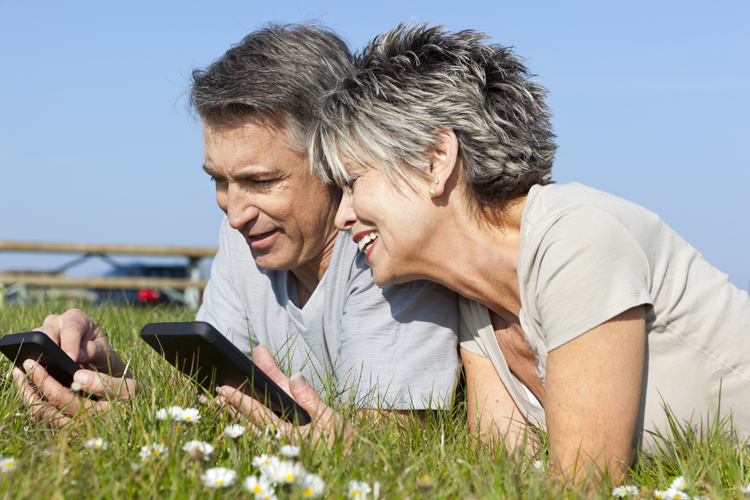 February to March 2019 – Read about your Coronary Artery Calcium Score and the new statute on driving retirement.
January 2019 – Read about how cancer survivorship has changed over the years, how starting early treatment is the key to slowing the progression of Parkinson's Disease, and how closer we are to a cure for Sickle Cell Disease.
December 2018 – Read about the centennial of 1918 Influenza pandemic, the reduction of sodium consumption for Systolic Congestive Heart Failure (CHF) patients, and the update on Scandinavian Prostate Cancer Group Study about prostate cancer.
October and November 2018 – Read about cell-free DNA and its treatment of cancer, prevention of fractures in osteopenia patients, and approved expanded use of Gardasil 9.
September 2018 – Read about the  immunotherapy treatment for lung cancer patients, the transcatheter mitral-valve repair for heart failure patients, and the newest Nobel Prize awardees for cancer immunotherapy researchers.
August 2018 – Read about the  two large aspirin primary prevention trials, the new guidelines for primary prevention from the USPSTF, and the debunkery of the Omega-3 benefits on Diabetes Mellitus patients.
July 2018 – Read about how too much salt can kill you, the Valsartan recall, and the medical use of cannabis.
June 2018 – Read about the breakthrough strategy for treating patients with glioblastoma and monoclonal antibodies as a treatment of lung cancer.
May 2018 – Read about some summertime precautions, what's inside your inhaler, and the new standards in prostate cancer diagnosis.
April 2018 – Read about hypertension and its risk factor in heart attack, the opioid epidemic, and the gene therapy for beta-thalassemia .
March 2018 – Read about the current goal for hemoglobin A1c, as stated by American College of Physicians, how lifestyle modification trumps any pills, and breakthrough treatments for Type 2 Diabetes.
February 2018 – Read about the effects of phosphorus intake to Chronic Kidney Disease patients, the updated Clinical Practice Guidelines (CPGs) for Chronic Kidney Disease-Bone and Mineral Disorder (CKD-BMD) patients, and the new guidelines for shingles vaccination.
January 2018 – New year, new goals! Read about the difference of SMART and STRETCH goals and how heart attack increases dramatically after influenza.
December 2017 – Read about how the new tax legislation will affect an individual's health insurance and the use of contraception and its risk to breast cancer.
November 2017 – Read about the new guidelines for blood pressure, the management for Chronic Kidney Disease (CKD), and the new therapy for difficult-to-treat cancers!
October 2017 – Read about the importance of chronotype, the best treatment for Type 2 Diabetes, and the strategy to reduce your health care insurance premiums!
September 2017 – Read about the public health consequences of revoking DACA, a major medical advancement in the battle against cancer, the benefits of Tiotropium for COPD patients, and the kidney function in SPRINT trial.
August 2017 – Read about the culprit that is 'Identity Politics,' the importance of getting a flu vaccine, the use of statins against heart attack and stroke, and the effect of intensive blood-pressure treatment on patient-reported outcomes.
July 2017 – Read about the plausible reasons of the disappearance in the opposition of Obamacare, the obesity pandemic in USA and its complications, and the advantages of moderate coffee intake.
June 2017 – Read about the pros and cons of repealing and replacing Obamacare, the pairing of older medications in aiding weight loss, and the benefits of SGLT2 Inhibitors not only in Type 2 Diabetes, but also in cardiovascular and renal outcomes.
May 2017 – Read about the wide-ranging research advances in the sub-specialties of medicine such as Oncology, Cardiology, Endocrinology, Gastroenterology, Pulmonary and Critical Care, Neurology, Rheumatology, and Infectious Disease and why these are better options than the previous medications for specific diseases.
April 2017 – Read why patients with cystic fibrosis live longer in Canada than in the United States, the new guidelines from the American College of Physicians for relieving back pain, incidence trends of type 1 and type 2 diabetes among youths (2002-2012),  and the risks of mortality and cardiovascular disease in people with type 1 and type 2 diabetes.
March 2017 – Read about the long-awaited outcomes data published for cholesterol lowering antibody, new guidelines from the American Association of Physicians (ACP) and American Association of Family Physicians (AAFP) on the pharmacological treatment of hypertension in adults aged 60 years or older to higher vs. lower blood pressure targets, new guidelines from the American College of Physicians on the oral pharmacologic treatment of type 2 diabetes mellitus, as well as nicotine and carcinogen exposure in E-cigarette users.
February 2017 – In this issue we discuss new information on the Affordable Care Act, the expansion of addiction coverage in New Jersey, a call to action for Osteoporosis and the 2017 GOLD Guidelines for COPD.
January 2017 – In this issue we discuss the heroism of Incremental Care, difference between Incremental Care, Extraordinary Care, and Elective and Non-Elective Extraordinary Care, as well as the Affordable Care Act (ACA) and supporting family caregivers of older Americans.
December 2016 – Learn if your genes have an influence your risk of a heart attack, how you will benefit from eating a Mediterranean style diet rich in vegetables, and why life expectancy has dropped for the first time in two decades in the U.S.
November 2016 – Read about individualized cancer therapy, the new guidelines on managing gout, whether or not calcium is harmful, and the use of oxygen therapy in patients with emphysema and moderate desaturation.
October 2016 – Learn about medical advances multiple myeloma, why active monitoring is no longer appropriate for early prostate cancer, why you should be cautious about investing in personalized cancer medicine, how Nobel Prize winner Professor Yoshinori Ohsumi's work on autophagy may benefit patients with neurogenerative diseases such as Parkinson's and Alzheimer's disease, as well as information on why vaccines are important.
September 2016 – Learn about the benefits of colon cancer screening for the elderly, how to prevent or reverse major mobility disability, why hospitalists can cause a decline in comprehensive medical care, and how patients benefit from working with a certified physician assistant (PA-C), nurse practitioner (NP) and/or registered nurse (RN).
August 2016 – Learn if it really matters if you floss or not, why you should know your hip bone mineral density (BMD) and t score, why you should get the flu vaccination and about the advantages of autologous stool transplantation for recurrent c. diff.
July 2016 – Learn about Immunotherapy, a medical breakthrough in cancer treatment, new information on the Zika virus, how to prevent mosquito and tick borne illnesses, as well as why it is no longer acceptable to subject LGBTQ youth to Conversion Therapy.
June 2016 – Read about Philadelphia taking a stand against sweetened soft drinks, advances in hearing aid technology, how lowering cholesterol in intermediate-risk persons without cardiovascular disease can save lives, as well as why John Hopkins University considers medial errors as the third leading cause of death in the U.S. and what you can do to protect yourself.
May 2016 – Are you desperate for shut eye? If so, read this month's newsletter to learn about possible solutions to taking sleep medications, as well as how to determine your Sleep IQ. In addition, Dr. Schmidt provides the latest recommendations on having a spinal fusion to provide relief for spinal stenosis, as well as important new data on determining whether or not you have COPD (emphysema) even if you passed pulmonary function tests with flying colors!
April 2016 – This month's newsletter features data on changes in life expectancy by race and Hispanic origin in the U.S., as well as how where you live can impact how long you live. In addition, there is an article on how air quality effects your health.
March 2016 – Our Fiftieth Issue: March Madness. Read this month's newsletter to discover what healthcare providers can learn from  Uber, new information on hormone replacement therapy and other treatments to manage menopause symptoms, better ways to treat substance abuse and tobacco use disorders, new guidelines issued by the CDC on opioid prescribing, how physical fitness helps patients with type 2 diabetes, and new treatments for uncomplicated skin abscess.
February 2016 – A cold Valentine from Mother Nature! Important updates are presented in this issue on the Zika Virus, long-term risks of taking heartburn medicine, as well as how nature is protecting elephants from cancer.
January 2016 – The beginning of a beautiful friendship! Our New Year issue provides some fresh medical highlights and insights to help you build a new and better life in 2016! Included is information on the new dietary guidelines for Americans from the U.S. Department of Health and Human Services and Department of Agriculture, why diet and exercise are not enough to treat obesity in adolescents, updated guidelines on screenings for breast cancer, bladder cancer and depression, as well as information on Fecal Immunochemical Testing (FIT) for colorectal cancer.  Read it today to ensure you have a healthy 2016.
December 2015 – Our holiday issue highlights the benefits of delivering a random act of kindness, as well as the Paris Accord, how to reduce blood pressure, how the SGLT2 inhibitor improves cardiovascular outcomes in patients with type 2 diabetes, the dangers of epidural steroid injections, a new antidote for factor Xa and anticoagulants. Read it today to stay healthy.
November 2015 – November is a time to give thanks for everything in our lives – especially the freedoms we enjoy as Americans. In this issue we recall the four basic freedoms eloquently enunciated by FDR on Jan 6, 1941 as the United States prepared for war. We also introduce the benefits you will realize by our association with Jersey Heath Connect and HealtheRegistry. In addition, an update on medical insurance is provided so you are aware of your options and important enrollment dates for coverage in 2016. Finally we discuss how your waist-to-hip ratio (WHR) can be a predictor of cardiovascular mortality.
October 2015 – A Nobel prize in Physiology or Medicine was awarded to William Campbell of the United States, Satoshi Omura of Japan, and Youyou Tu of China. Read the October issue to learn why they were recognized for their work on natural products that have saved millions of human and animal lives! You will also learn about the new recommendations for mammography issued by  the American Cancer Society, why Medicare premiums are going to increase dramatically for some people in 2016 and why Catholics need to speak out against Horizon's New Omnia Insurance Plan.
September 2015 – Read about Seasonal Affect Disorder (SAD), how Planned Parenthood's tissue donation policy violates bioethics, the West Nile Virus, new information on your blood pressure reading, updated research on the positive effects of aspirin, and Medicare Part D enrollment.
August 2015 – Learn about Ductal Carcinoma, the Cavity Shave Margin in Breast Cancer, Epidural Corticosteriod Injections, and what the FDA has to say about Testosterone Replacement.
July 2015 – U.S. Women Simply Amazing!
June 2015 – Time to Be Safe
May 2015 –  Pollen, Asthma, and High Flow Nasal Oxygen
April 2015 – It's Time to Get Ready for the Summer
March 2015 – Cardiac Screenings
February 2015 – Dietary Guidelines and Cholesterol
January 2015 – A Time For New Beginnings
December 2014 – The Diabetes Issue
November 2014 – Giving Thanks
October 2014 – The Transition Issue
September 2014 – The Fat Issue
August 2014 – The Sleep Issue
July 2014 – Healthy Summer
June 2014 – June is for Fathers
May 2014 – May is For Moms
April 2014 – The Fat Issue
March 2014 – Healthy Spring
February 2014 – New Information on Heart Disease and Cancer
January 2014 – Heart Health and More